GLOBAL TEAM. WORLD CLASS RESULTS.
MICHAEL BREWER

CHIEF EXECUTIVE OFFICER/PRESIDENT, BOARD MEMBER  
Mike brings over 35 years of technology experience in the real world as both a businessman and as a technologist, providing high-level oversight and executive representation.  Educated as a Physicist, he brings an extremely successful problem solving history and mentality to bear on billon dollar business problems leveraging technology as a tool to address issues on an executive level that often means the difference between success and failure.  Focusing on immediate impact results, Mike has repeatedly gone in with a small team focus and educated senior level management, governmental and private industry leaders on how best to leverage their existing technology stack while also leading the effort to implement those solutions.  He has also worked as a private consultant to executive decision makers, in such areas as cost reductions and process improvements in systems engineering, compliance, category management, supply chain management, data flow and information management.  Mike has extensive experience in cross-system alignment and systems change in the health care industry.  Mike is also extensively involved throughout the year in leadership roles within the community for several non-profit organizations that provide support for projects such as providing school supplies, scholarships, and medical/vision/hearing/speech assistance to children in need within our communities.
L. BRYANT HARRIS
CHIEF OPERATING OFFICER
Bryant brings over 30 years of broad ranging data systems support from the small medical practice, logistics, and legal worlds.  His focus on communication between professional specialists and technology teams has been instrumental in specialized application development, large scale systems conversions and roll-out of enterprise solutions which helped clients establish a firm foothold in a paperless world. This focus on communication has led to successful team building between professionals with very diverse backgrounds but common goals. Bryant is also involved in a number of organizations which support academic scholarships and the RiteCare childhood speech and language foundation
MARK BARTLING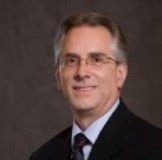 ADVISOR  
Mark brings 28 years of information technology and management experience to MDValuate. Before MDValuate, Mark served as CTO at Healthgrades for 6 years where he played a key role in product and infrastructure development, allowing for aggressive business growth that led to a company acquisition. Prior to that, Mark held various executive leadership roles at Echostar, OppenheimerFunds, Boston Market and Lockheed Martin.
JAY TANKERSLEY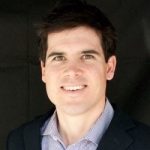 ADVISOR  
Jay is a serial entrepreneur and Professional EOS Implementer.  Throughout his career, he has led organizations and helped entrepreneurial leadership teams grow their businesses—both as stand-alone entities as well as within established organizations. Whether turning around a management training company to one of the premier leadership training organizations, helping to secure over $250mm in project funding for a new division at a fortune 500 company or helping a tech company attain and realize a 9-figure exit, Jay has proven that he knows what it takes for organizations to achieve their vision. Combining his experience leading and helping entrepreneurial leadership teams, his deep passion for entrepreneurship and expertise in implementing EOS, Jay is able to continue helping build remarkable organizations as a Professional EOS Implementer.